Meet the Team
Daryll Harris Griffin, MAS
Founder of Accolades, Inc. 1990 – 27 years
Prior Careers: Public School Teacher, Corporate Executive with Xerox Corporation
Stephens College, BA, Elementary Education
Washington University, M.ED and Reading Specialist Certification
Born in Atlanta, GA

What I love about this business – the many people I get to meet and work with – clients, Suppliers, etc. The many creative ideas generated in our industry.
I also love telling the story of our great industry and how our medium helps to tell a brand story. While Branding may appear to be about products, it is really about how the brand message affects and resonates with the recipient, which in turn motivates the recipient to action.

My dream client – the client who engages me with just their initial thoughts and dreams about what they want to do and then allows me to
collaboratively develop that thought/dream and bring the brand message to life.

What I love doing – Helping, Aiding, Assisting, Teaching , Caring, whether in business or as a volunteer.
I Would Like Visit - Italy: Rome, Venice, Tuscany, Milan.
4 Fun Facts About Me – I like to sing though I cannot sing, I like line dancing, I like to bake, I love to read, and I like old movies.


Michael Griffin CAS
Past President of Georgia Promotional Products Professionals Association
BA and MS in Marketing

Stuff I Love:
Basketball - to play it, watch it, coach it
Sneakers - got a huge collection
Family - happily married to my best friend and dad to Chase

What I'm Good At:
Specialize in helping growing companies keep on growing. Helping clients recruit and keep talent.
Boosting non-profits. Sports team marketing. Fundraising. Branded Apparel.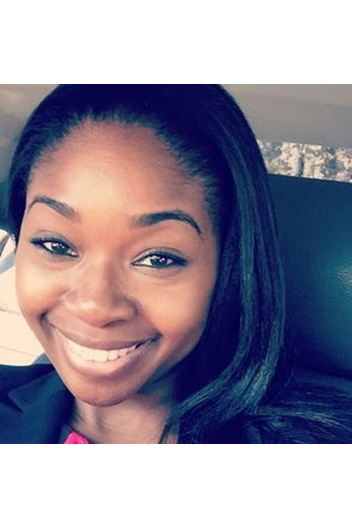 Jayme Copelin TAS
Prior career as an Executive Recruiter
BA in Communications from Georgia State University
9 Years Experience in Promotional Products Industry

What I LOVE about this business
I love that everyday is a new day and I get to interact with so many different clients, working on so
many different and varied projects. Relationships, Variety - What's not to Love?

My dream client is open minded and trusts me with their brand. They allow me to provide ideas on
new projects and programs. I'm their GO-TO-PROMO GIRL!

My dream vacation:
I would love to visit South Africa within the next 3 years.

I Love The color yellow (BRIGHT and Fun), traveling to new places, searching for the best deals
and roller skating.